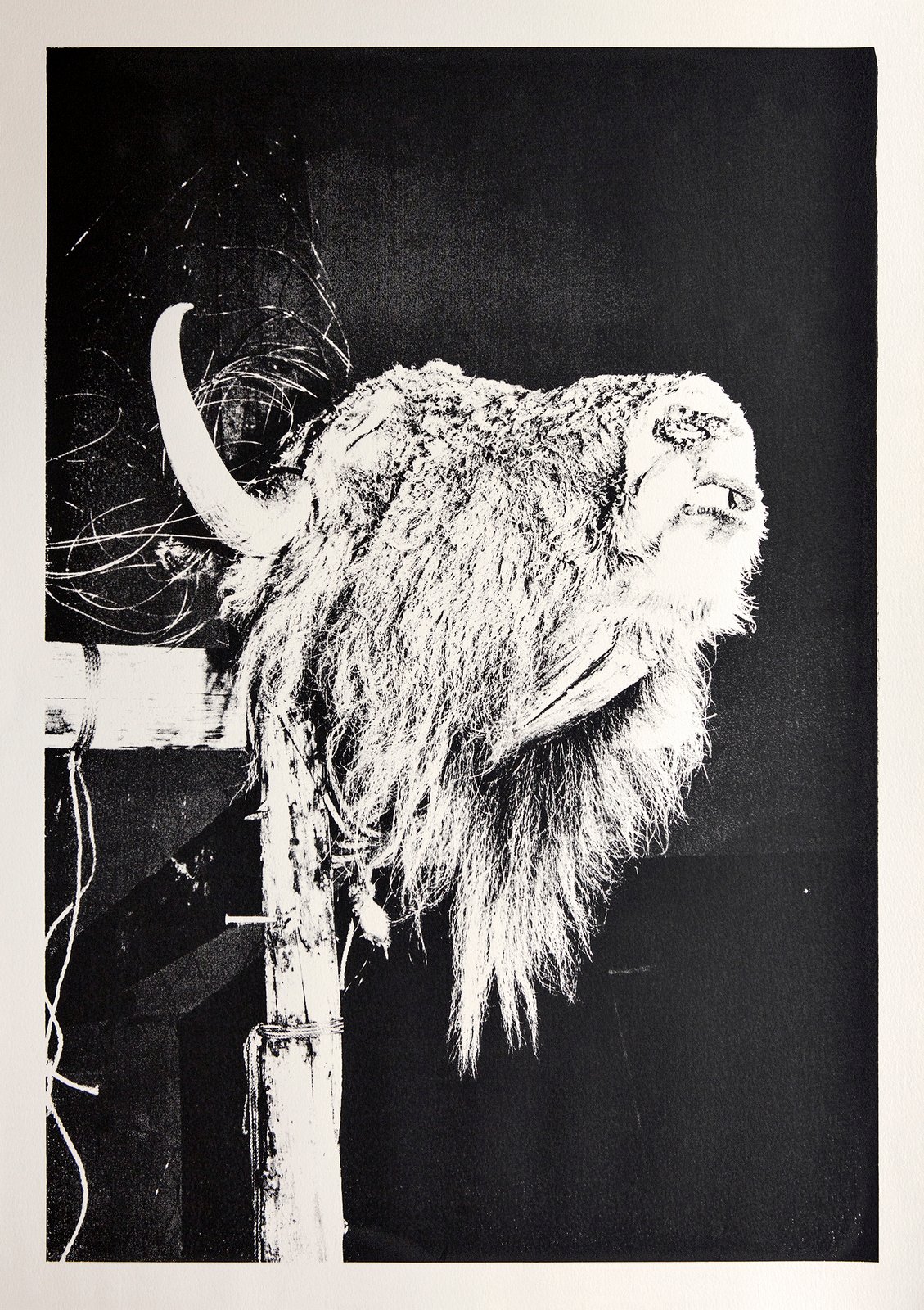 'Night Head' is a limited edition screenprint.
Produced in a large (50 x 70cm) format in an exclusive edition of 50. The print is a finely detailed halftone on high quality, Arches Velin 250gsm archival paper.
All prints are signed and numbered.
'Night Head' is the first image to be released from my new series 'Caldera' and the opening instalment of a wider collaboration with independent, London-based publisher Tartaruga.
"Inspired in equal parts by the incomprehensible durability of nature and the premature death of a close family member, 'Caldera' is an open-ended project of intuitively selected images that speak to me in primal tongues devoid of clarity and narrative conventions. Here, like Stendhal once alluringly wrote: 'conversation is made with mountains and fjords in an ancient language I had forgotten that I knew'." - Kim Thue

Technical Info:
Edition of 50 signed and numbered prints
1 colour screenprint
700 x 500mm
Arches Velin 250gsm archival paper
All prints are securely wrapped and posted in extra thick re-inforced postal tubes (150mm diameter)